Call on Veteran's Choice!
Available 24/7 for All Your HVAC Needs in Temecula Valley and the Surrounding Areas!
Stay Breezy When It's HOT!
Inhale Fresh Air with Every Breath.
Air Conditioning Repair and Installation In Murrieta, CA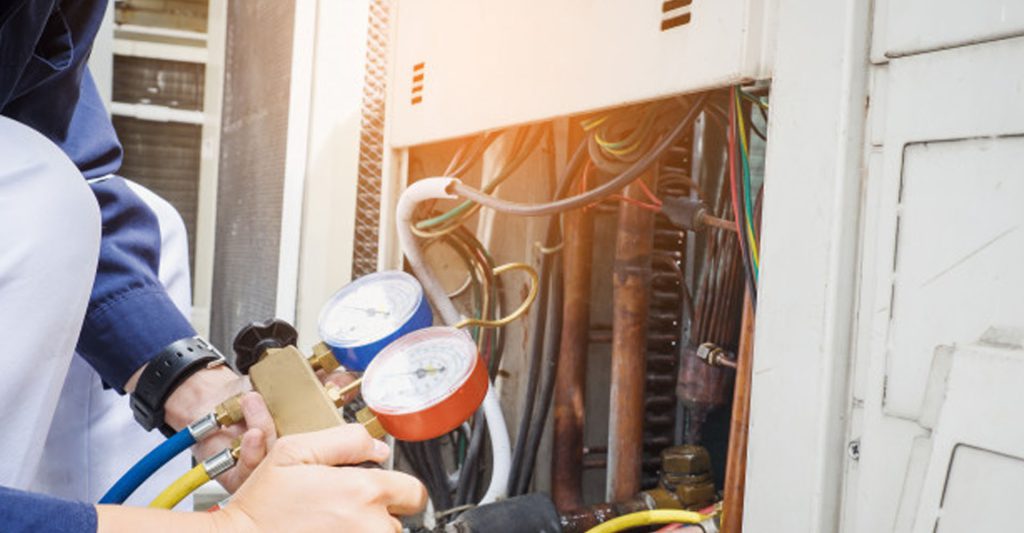 Your air conditioner is something you often take for granted. When you need it and it doesn't work, you realize that was foolish. Regular AC service is something every air conditioner requires. If you maintain the unit properly, you won't have to worry about it breaking down at inconvenient times. Here are just a few benefits of regular AC Service in the Inland Empire.
LOWER BILLS WITH MAINTENANCE
When you maintain your air conditioner properly with annual check-ups and other maintenance, it will work effectively and efficiently. This will help you lower your monthly power bill and it will help you avoid costly repair needs.
INCREASE CLEAN AIR
Everyone wants the air they breathe to be fresh and clean. The clean air in your home will be much more plentiful when you maintain your air conditioner correctly. Cleaning the unit will prevent indoor air circulation and instead draw fresh air in from outside.
PROLONG AC LIFE
When you keep on top of maintenance, your air conditioner will "live" longer with fewer problems along the way. The professionals who offer annual cleanings and check-ups will spot any minor issues before they become a major ordeal. You can fix these things fast and prolong the life of your unit.
FRIENDLY AND PROFESSIONAL AIR CONDITIONING SERVICE
If you have any questions about air conditioning maintenance, or if you want to schedule an annual service check, call Veteran's Choice HVAC. They serve all of Southern California and want to ensure that you and your family are cool and comfortable throughout the summer months. Whether you want to service your current unit, look into a new unit, or ask maintenance questions, they can help you with all of your air conditioning needs. Call the friendly professionals at Veteran's Choice HVAC today and stay cool while you gain peace of mind about the air conditioner in your home.
AC Repair requires true professionals and dedicated technicians. With years of extensive industry experience, Veteran's Choice HVAC is committed to excellence in all AC and heating repairs. This includes new installations, maintenance, coil replacements, and complete cooling and heating overhauls. No matter the brand or size of the unit, you can rely on Veteran's Choice to get the job done right. We service all major HVAC brands, and are proud to service all Southern California homes and businesses. From replacing outdated components and parts to airflow analysis and even duct inspections, we do it all for your convenience.
OUR PROFESSIONAL AIR CONDITIONING REPAIR
Veteran's Choice Heating & Air is a must for residential and commercial AC repairs. During those scorching summer months in Southern California, we are the air conditioning experts to call. With fully licensed and dedicated HVAC specialists, we guarantee timely and affordable services for all new and existing customers. From mechanical issues and leaks to problems with air circulation, we work diligently to resolve all issues and restore maximum performance and functionality. Our HVAC services include but are not limited to:
Complete AC and heating analysis, assessment, modifications, and repairs.
HVAC unit replacement and new installations, tune-ups, coil and parts replacements, and convenient maintenance plans.
Topping off all Freon and liquid levels — ensuring your coils and units are properly sized for the property — FREE estimates, quotes, and consultations for all Southern California customers.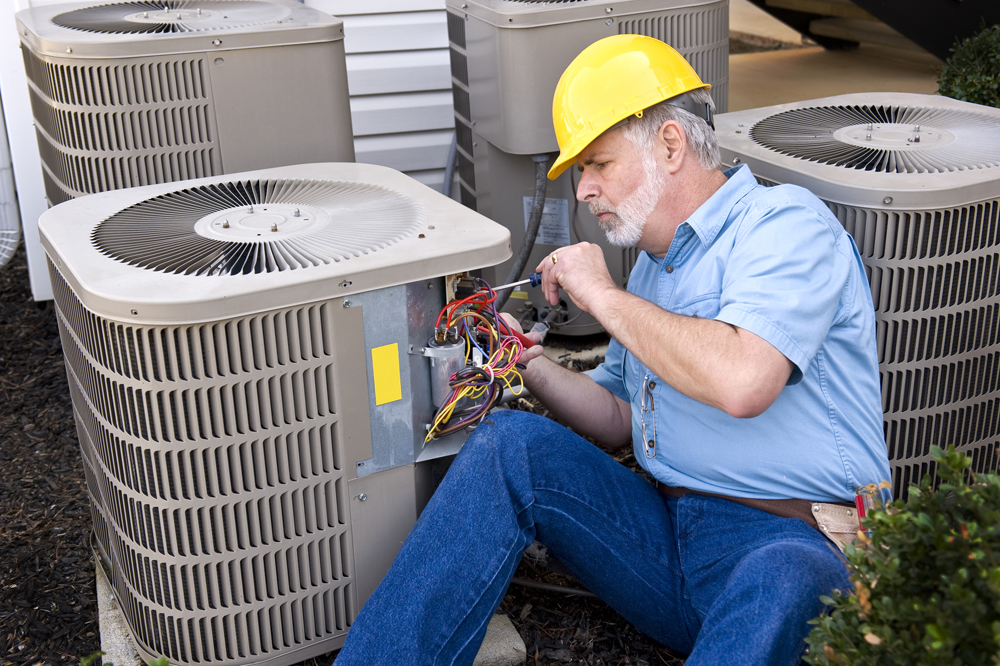 Wouldn't it be nice to let your air conditioner work all summer long and never have to worry about a thing? But if you work the unit too hard and never check in on it, something is bound to break down. An AC Tune-Up in Murrieta, CA is a necessary thing that you need to take care of on occasion if you want your AC unit to run effectively and efficiently. You can run some of the checks on your own while other things are best left to a professional. Here are just a few things that the professionals at Veteran's Choice HVAC will take care of when they run an AC tune-up on your unit.
 Inspecting AC Coolant
The professionals will look at your coolant levels and pressure to make sure your system is running at the height of efficiency.
They will also check the proper cycle and temperature on your thermostat to improve your control over the temperature as well as your overall comfort.
Inspecting Wires, Capacitors and More
Checking these little items will help you avoid expensive repairs later. If anything is broken or worn, it can easily be replaced at a low cost.
Cleaning Outdoor Condenser Coil
The professionals will also check the evaporator coil and the condenser drain to ensure they are clean.
Inspecting Motors and Fans
If any of these items need help, they will be lubricated during the check.
Running Safety and Efficiency Checks
The most important aspects of the check up are the safety and efficiency checks. When the professionals leave, you can rest assured that your unit it not only efficient but also safe.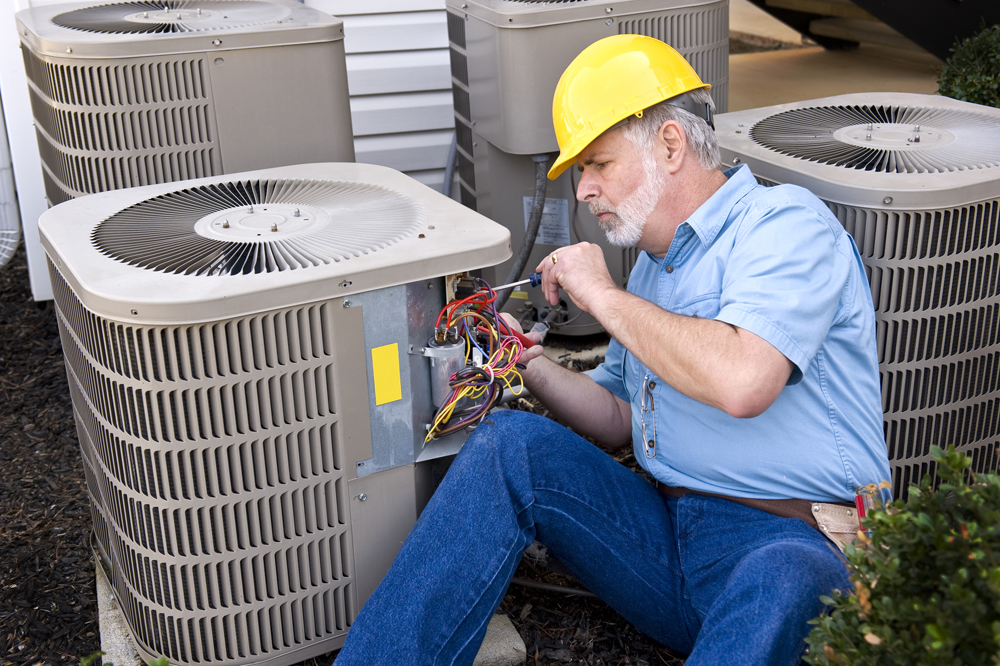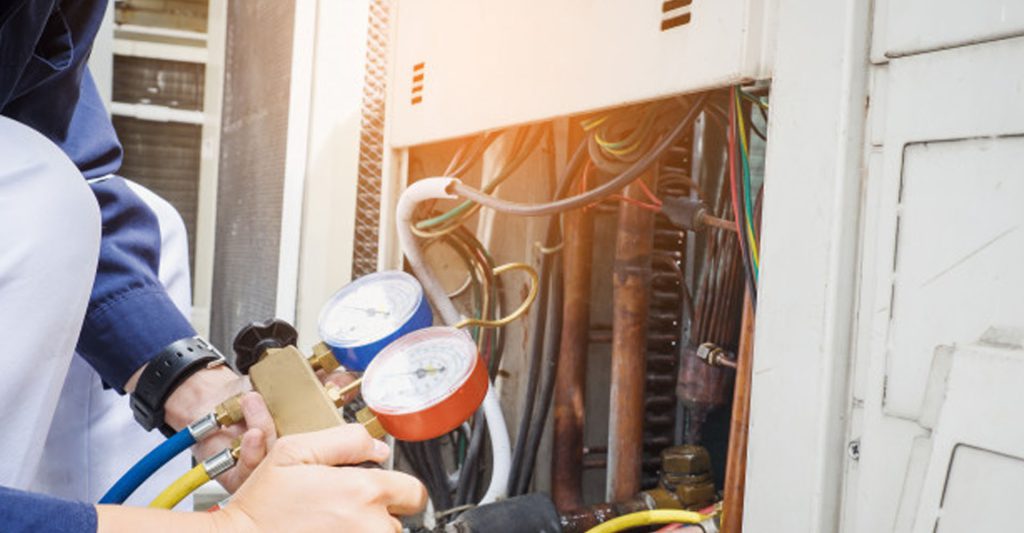 AIR CONDITIONING REPLACEMENT / INSTALLATION
If you are wondering if you need AC Replacement in Murrieta, CA, you know one thing for sure – you want to be certain about the decision before you take action. Use this guide to help you decide whether AC replacement is best for your situation.
 AC UNIT AGE
If your air conditioner is 10-15 years old, chances are you would be better off replacing it than repairing it. Older units have a certain lifespan and when you repair them, other items are bound to break down later. AC replacement can be costly, but it can also save you money in the long run.
 PAST A/C SYSTEM REPAIRS
Look at the number of times and items you have had to repair on your AC over the past several years. It if seems to be one thing after another, you need to replace the unit before it stops working completely.
 AC UNIT EFFICENCY
The energy efficiency standards are much higher in today's industry than they were in the past. If you have large electric bills, think about how much money you will save in that area if you get a new unit that is more energy efficient.
 CONSIDER AIR QUALITY
If you have an older AC unit, chances are the air quality in your house isn't top of the line because the unit recirculates the air instead of cleaning and refreshing it. A new unit will give you better air quality throughout your home.
 CORRECT AC UNIT MEASUREMENTS & SIZES
Before an air conditioner is installed, it must be ensured that its power levels will be effective in the space that needs to be cooled. Additionally, it must be compatible with the existing duct-work and meet similar requirements; this can only be ascertained by a professional.
 ENHANCED EFFICIENCY AND LONGEVITY
AC Installation in Murrieta, CA involves taking care of many tiny details. This includes seals, bolts, placing the unit into space and making electrical connections. If poorly handled, the AC unit could still function; however, the efficiency of the unit will be reduced and this will place immense strain on the system. This will end up requiring earlier and more frequent repair. It will also shorten the overall lifespan of the air conditioner.
 GUARANTEES COME WITH PROFESSIONAL INSTALLATION
If you decide to install the unit on your own and something goes wrong during the process, you will be on the hook for any damage caused. However, professional installers are insured and bonded. They also have the necessary experience to smoothly carry out the installation and you will have warranty protection if anything goes wrong. Knowing the labor is being expertly handled will also provide peace of mind.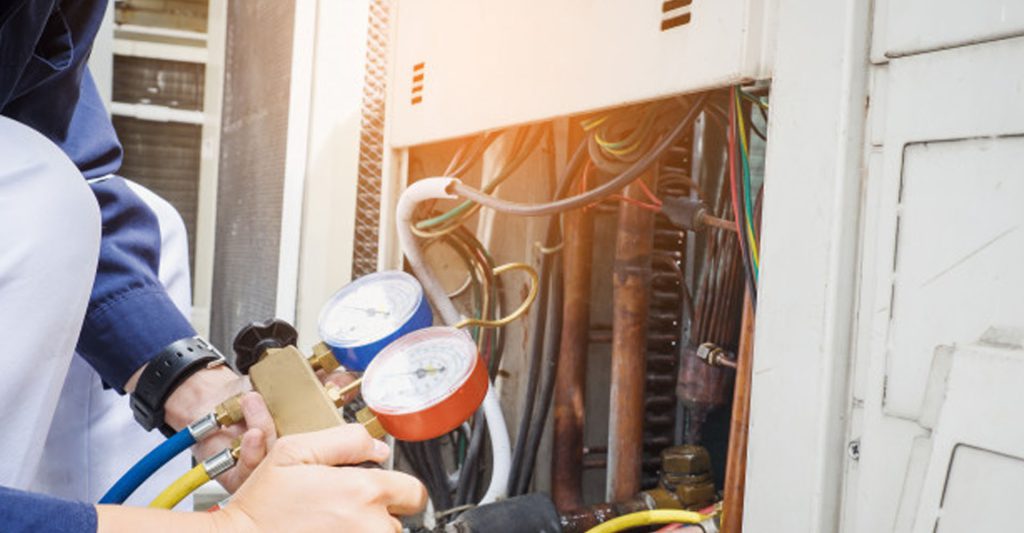 Any HVAC system is an investment, but when you fail to properly maintain that unit, it will not function properly forever. An HVAC system that is properly maintained will give you a lot more than you ever imagined. Here are a few reasons why AC Maintenance in Murrieta, CA is important.
Lower Monthly AC Bills
No one enjoys getting high utility bills in the mail and if you run proper AC Maintenance on your system, you can lower those bills. When the unit runs efficiently as well as effectively, you will end up paying less. An AC unit will not only cool the air, but it will also keep the air healthy and clean. If the unit is not cleaned and maintained, it is a breeding ground for bacteria, which then is released into the air.
Proper AC Maintenance Ensures Effective Functioning
The better you maintain your AC, the longer the unit will last. You want it to function effectively and efficiently for as long as possible and that means running the proper maintenance on it. Well maintained AC units run more efficiently and use less energy. They also see less wear and tear over the years and break down less often.
Less Expensive Air Conditioning Repairs
When you maintain your AC, you will not have nearly as many repairs to do. You will notice small things as they arise and fix them before they become a big deal. There are certain things you need to do to your air conditioner in order to keep the warranties intact. If a part breaks down, it might not be under warranty if you are not maintaining the unit.
The first step of any AC repair service in Murrieta, CA is ensuring that the blower is in proper working order. We lubricate all axles, clean all blades and check the motor to ensure that the system is not being overloaded. We then adjust the fan belt, making sure that only an inch or less of deflection is present, then seal ducts with UL-approved or mastic tapes. We also make sure that all ducts outside the heated space are insulated.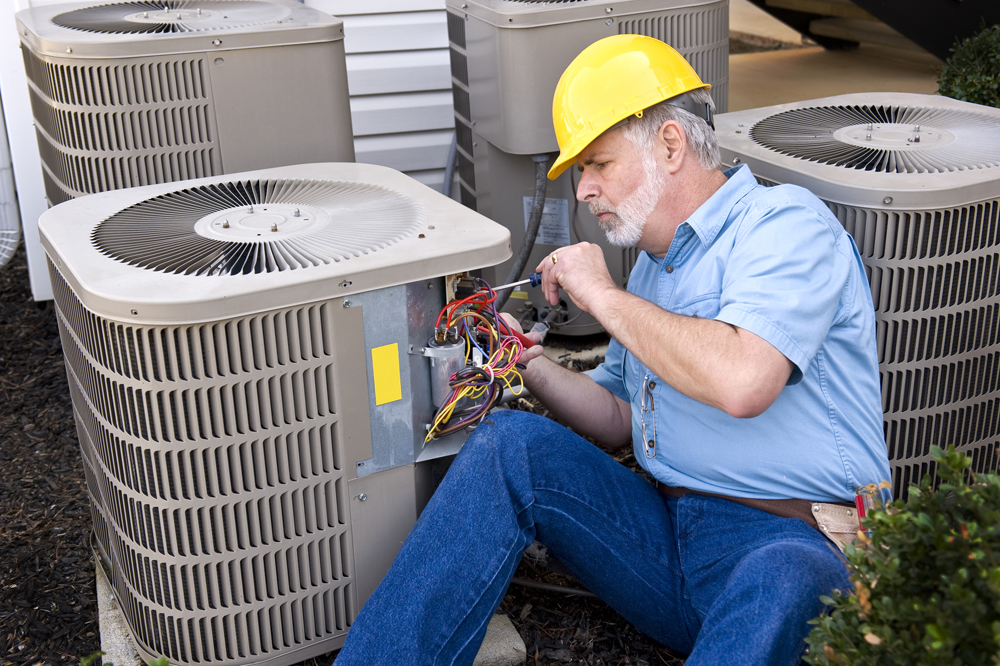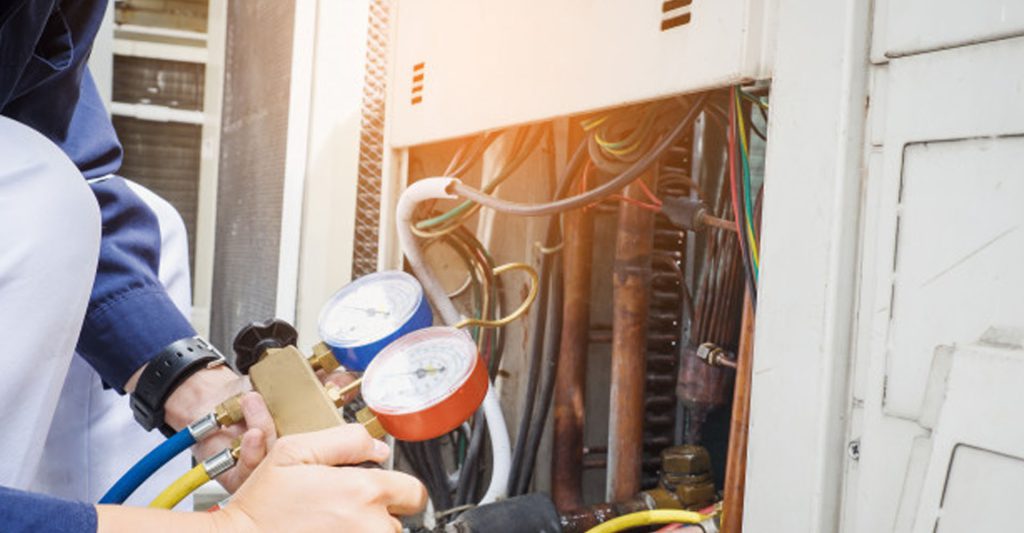 While not often requiring full AC repair, thermostats can suffer degradation due to wear and tear on the mechanical parts, or they can lose calibration over time. If they have dirty switches, or they have been knocked out from proper level, they will emit a faulty signal. A wrench should be used to calibrate the thermostat, turning the nut until the unit switches on and is set to the correct temperature. Older thermostats need adjusting, but modern units are sealed from grime and dust. As part of your residential or commercial air conditioning repair, you can have the unit caulked so that drafts do not cause your thermostat to think that it is colder or hotter than it really is.
Modern filters are made from wove spun glass fibers that protect your home from particulate matter when using your forced air furnace. However, indoor air quality will not improve without a media filter that provides a barrier between your blower cabinet and the return duct. A media filter is constructed from a paper like pleated material and can reduce and remove dust and other particulates at a rate of seven times higher compared to standard filters. These filters can also reduce the transmission of airborne viruses.
The pleated media filters cover areas of up to 75 square feet when stretched out, but fit into a filter with a width of six inches. This large surface area means that a media filter offers long lasting protection, with changes needed every two years. A media filter may reduce the airflow from your furnace, so choosing a filter that caters to the capacity of your blower is important.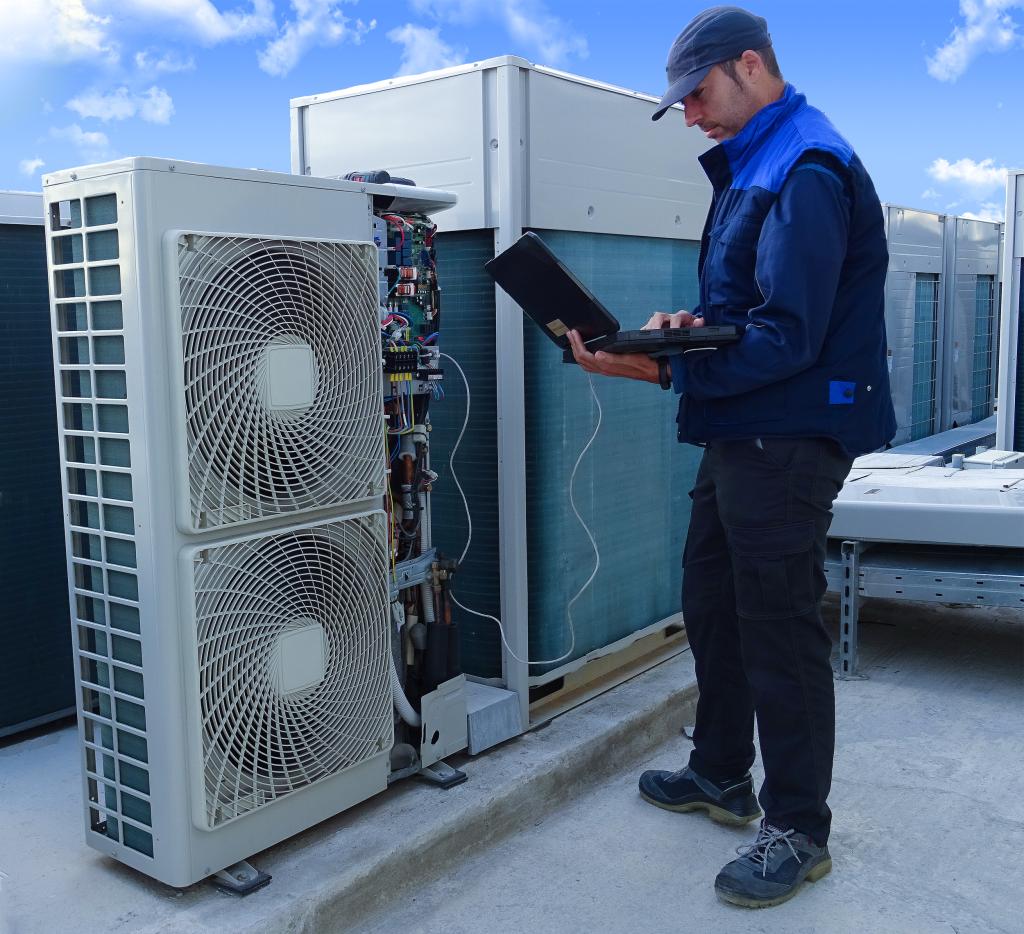 ADDITIONAL INFORMATION
Did you know that being hot for too long can sometimes be dangerous? It's not good for your body—too much heat can trigger a number of health problems. Installing Air Conditioning in Murrieta, CA and the surrounding areas —or updating your current air conditioning unit—is the best way to avoid overheating in your home when the temperatures climb.
Air Conditioning Installation
Southern California summers require a high-performance cooling system to keep everyone comfortable and productive, and Veteran's Choice high-efficiency air conditioning units are built to withstand the intense heat common during SoCal's hot season. Whether you need a new or replacement Air Conditioning in Riverside County, San Bernardino County or Orange County we will provide an air conditioning installation AC repair you'll be happy with.
Central Heating & Air Conditioning System
You deserve an efficient, top-of-the-line air conditioning unit to keep you and your family cool all summer long! Avoid overheating by installing a new Central heating & Air Conditioning System, call Veteran's Choice today at 951-888-1600The best thing about modern air conditioning is that you have options. Veteran's Choice provides central air conditioning installation, ductless air conditioning installation, and heat pump installation. Which one you choose will depend largely on the size and style of your home as well as:
How many windows it has
How many people are living in your home
Your preferences on temperature
The layout and existing ductwork—or lack of it
The type and quality of insulation in your attic and walls
Your preference of efficiency, price, and environmental impact
The most popular type of air conditioner installation we do is a central air conditioner. A central AC Unit is a whole-house unit that distributes cool air to every room through duct work.
If this seems like a lot, don't worry! With Veteran's Choice, you're in good hands. We will ask you through questions so we can decide on the best type and size of the unit together.
Energy-Efficient Air Conditioning
Are you considering buying a new Air Conditioning? Or, are you dissatisfied with the operation of your current air conditioner? Are you unsure whether to fix or replace it? Are you concerned about high summer utility bills? If you answered yes to any of these questions, let Veteran's Choice Help Design the right system for you. Let Veteran's Choice ensure that your new air conditioner is properly installed. Proper sizing, selection, installation, maintenance, and correct use are keys to a cost-effective operation and lower overall costs.
A Veteran's Choice Explanation of How a System Works
Air conditioners employ the same operating principles and basic components as your home refrigerator. An air conditioner cools your home with a cold indoor coil called the evaporator. The condenser, a hot outdoor coil, releases the collected heat outside. The evaporator and condenser coils are serpentine tubing surrounded by aluminum fins. This tubing is usually made of copper. A pump, called the compressor, moves a heat transfer fluid (or refrigerant) between the evaporator and the condenser. The pump forces the refrigerant through the circuit of tubing and fins in the coils. The liquid refrigerant evaporates in the indoor evaporator coil, pulling heat out of indoor air and thereby cooling the home. The hot refrigerant gas is pumped outdoors into the condenser where it reverts back to a liquid giving up its heat to the air-flowing over the condenser's metal tubing and fins.
Central Air Conditioning Inland Empire
Central air conditioners circulate cool air through a system of supply and return ducts. Supply ducts and registers (i.e., openings in the walls, floors, or ceilings covered by grills) carry cooled air from the air conditioner to the home. This cooled air becomes warmer as it circulates through the home; then it flows back to the central air conditioner through return ducts and registers. A central air conditioner is either a split-system unit or a packaged unit.
Split-System Central Air Conditioner
In a split-system central air conditioner, an outdoor metal cabinet contains the condenser and compressor, and an indoor cabinet contains the evaporator. In many split-system air conditioners, this indoor cabinet also contains a furnace or the indoor part of a heat pump. The air conditioner's evaporator coil is installed in the cabinet or main supply duct of this furnace or heat pump. If your home already has a furnace but no air conditioner, a split-system is the most economical central air conditioner to install.
Packaged Central Air Conditioner
In a packaged central air conditioner, the evaporator, condenser, and compressor are all located in one cabinet, which usually is placed on a roof or on a concrete slab next to the house's foundation. This type of air conditioner also is used in small commercial buildings. Air supply and return ducts come from indoors through the home's exterior wall or roof to connect with the packaged air conditioner, which is usually located outdoors. Packaged air conditioners often include electric heating coils or a natural gas furnace. This combination of the air conditioner and central heater eliminates the need for a separate furnace indoors.
Evaporative Coolers
An evaporative cooler (also called a "swamp cooler") is a completely different type of air conditioner that works well in hot, dry climates. These units cool outdoor air by evaporation and blow it inside the building, causing a cooling effect much like the process when evaporating perspiration cools your body on a hot (but not overly humid) day. When operating an evaporative cooler, windows are opened part way to allow warm indoor air to escape as it is replaced by cooled air. Evaporative coolers cost about one-half as much to install as central air conditioners and use about one-quarter as much energy. However, they require more frequent maintenance than refrigerated air conditioners and they're suitable only for areas with low humidity.
Maintaining Air Conditioners
Older air conditioners may still be able to offer years of relatively efficient use. However, making your older air conditioner last requires you to perform proper operation and maintenance. If you allow filters and air conditioning coils to become dirty, the air conditioner will not work properly, and the compressor or fans are likely to fail prematurely. An air conditioner's filters, coils, and fins require regular maintenance for the unit to function effectively and efficiently throughout its years of service. Neglecting necessary maintenance ensures a steady decline in air conditioning performance while energy use steadily increases.
Proud to be providing air conditioning service in Murrieta, CA and surrounding areas. Contact us today.
INCLUDED IN YOUR MEMBERSHIP
FRONT OF THE LINE SERVICE • NO DIAGNOSTIC FEE • BIANNUAL HVAC TUNE UPS
WHAT'S INCLUDED IN YOUR MEMBERSHIP
Front of the line V.I.P. service.
$0 diagnostic charge for all service calls during office hours.
Biannual HVAC tune ups (Spring & Fall).
Never an overtime charge for emergency service calls, weekends and holidays included.*
Lifetime thermostat replacement, of equal or lesser value.
Electrical Maintenance once a year.
Plumbing Maintenance once a year (Includes sewer line video inspection, and standard water tank flush**).
*non-emergency service call outs will result in an after hours fee. Emergencies include: Active flooding, Sewer back up, AC/Heat not working thermostat inside home reads above 78 degrees or below 65 degrees, No power due to an electrical issue. **Video inspection for tankless water heaters will vary, and includes additional costs.