Call on Veteran's Choice!
Available 24/7 for All Your HVAC Needs in Temecula Valley and the Surrounding Areas!
Stay Breezy When It's Blazin'.
Need a Warm-Up? We Got It Covered!
Inhale Fresh Air with Every Breath.
There are a number of types of residential water filters, conditioners, and softeners on the market today, and that makes it confusing for a consumer who is looking to solve their home's poor quality water problems. However, when you turn to plumbing experts, like the experienced plumbers at Veteran's Choice Plumbing, Heating and Air, you can count on receiving only the finest water treatment solution.
If you're interested in a HALO 5 water conditioning system for your home or the surrounding areas, call the professional plumbers at Veteran's Choice Plumbing, Heating and Air today!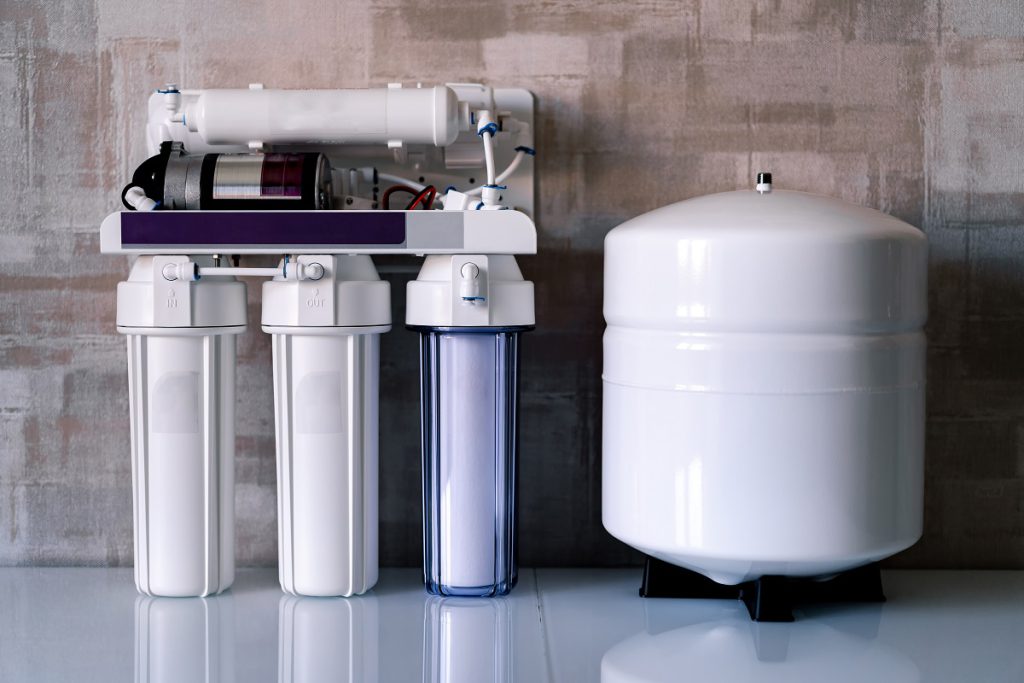 WHAT IS THE HALO 5 WATER TREATMENT SYSTEM?
The name sounds a bit like a science–fiction device—but in a way, that's almost what it is. It's a level of water treatment technology that goes far beyond what you receive from standard filters. This whole–house filter consists of a tank that runs water from the municipal system that enters your house through five stage of filtration:
Stage 1 – Granular Activated Carbon:

 This carbon will remove pesticides, unpleasant odors, volatile organic compounds, fuels, heavy metals, and most of the particles that an effective filter will stop. But this is only the start for a Halo 5!

Stage 2 – Centaur® High Activity Carbon

: Helps remove chlorine to eliminate bad taste in water. Also balances pH levels.

Stage 3 – Filter–AG Plus:

 A media with a large surface area that will remove particles down to 5 microns in size and take away "cloudiness" (turbidity) from the water.

Stage 4 – High-Density Garnet Filter Media:

 This granular filtration media targets to 10– 20-micron range.

Stage 5 – HALO ION Inline Water Conditioner:

 This technology alters the structure of positively and negatively charges ions of hard water minerals, helping to soften the water.
INCLUDED IN YOUR MEMBERSHIP
FRONT OF THE LINE SERVICE • NO DIAGNOSTIC FEE • BIANNUAL HVAC TUNE UPS
WHAT'S INCLUDED IN YOUR MEMBERSHIP
Front of the line V.I.P. service.
$0 diagnostic charge for all service calls during office hours.
Biannual HVAC tune ups (Spring & Fall).
Never an overtime charge for emergency service calls, weekends and holidays included.*
Lifetime thermostat replacement, of equal or lesser value.
Electrical Maintenance once a year.
Plumbing Maintenance once a year (Includes sewer line video inspection, and standard water tank flush**).
*non-emergency service call outs will result in an after hours fee. Emergencies include: Active flooding, Sewer back up, AC/Heat not working thermostat inside home reads above 78 degrees or below 65 degrees, No power due to an electrical issue. **Video inspection for tankless water heaters will vary, and includes additional costs.