Call on Veteran's Choice!
Available 24/7 for All Your HVAC Needs in Temecula Valley and the Surrounding Areas!
Stay Breezy When It's Blazin'.
Need a Warm-Up? We Got It Covered!
Inhale Fresh Air with Every Breath.
Heater Repair, Servicing, and Installation In Murrieta, CA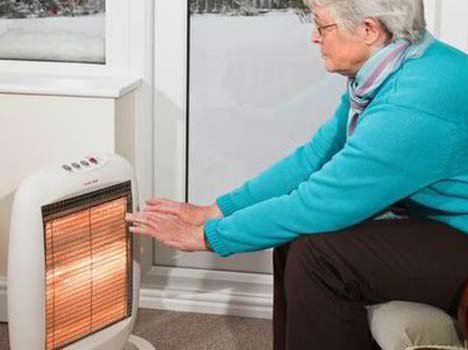 When you want to stay warm throughout the winter, it's your heater that does the job. So in order to keep your heater happy, you need to understand the different types of heating service options that are available to you. When you know what's out there, you can keep your heater running effectively and efficiently so you can stay warm even on the coldest winter night. Veterans Choice offers several types of Heater Service as seen with additional detail below.
If your heater isn't working well, your electric bills are rising, the unit is making noises or other things are going wrong, you might need Heater Service in Murrieta, CA. The best thing to do is call in the professionals at Veteran's Choice HVAC to get the repairs done as soon as possible. The longer you wait, the worse the problem can get. And you don't want the heater to stop working completely.
Your heater is not something you think about on a daily basis, but when something goes amiss, you need to know whether or not you need heating repair. Here are a few signs that Heater Repair in Murrieta, CA is imminent.
High Electric Bills
You see your electric bill every month and you know it rises in the winter. But if the bill rises a lot more than usual all of a sudden, there might be something wrong with your heater. A high bill means the heater is not running efficiently. This is something that could be corrected with professional help.
UNEVEN HEATING
One room is hot, another is cold. If your heater works well some places and not very well in other places, you might need some repairs. It might be as simple as an airflow, balancing issue that can easily be taken care of for you.
TURNING UP THE HEATER
If you find yourself turning the heat up over and over again just to stay warm, your heater must not be doing its job properly. Having the heater repaired will save you money in the long run and it will keep you more comfortable too.
LOUD NOISES COMING FROM THE HEATER
You live with your heater on a daily basis. You know what it sounds like. If those sounds change or get a lot louder, something is wrong and the heater might stop working completely before too long.
POOR INDOOR AIR QUALITY
If you notice a haze or more dust than usual in your home, it might be your heater's fault. Bad air quality means the heater isn't doing something right. That's when you know you need to call Veterans Choice Inc.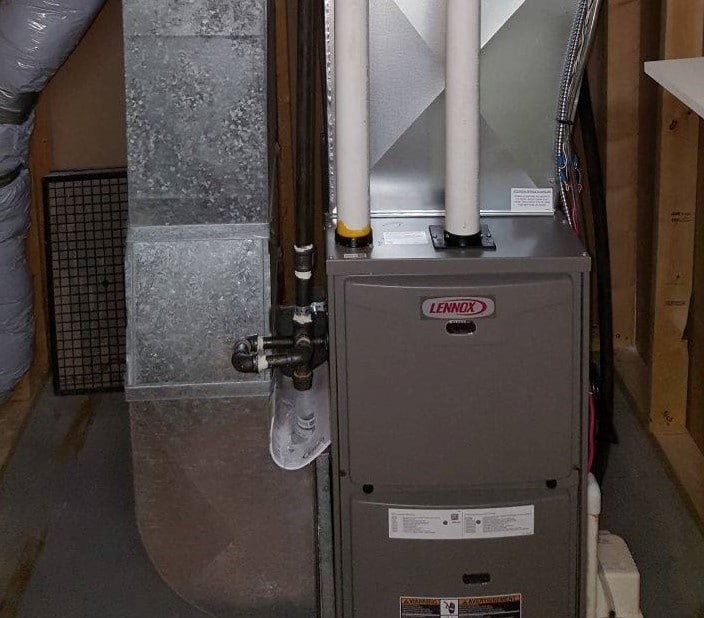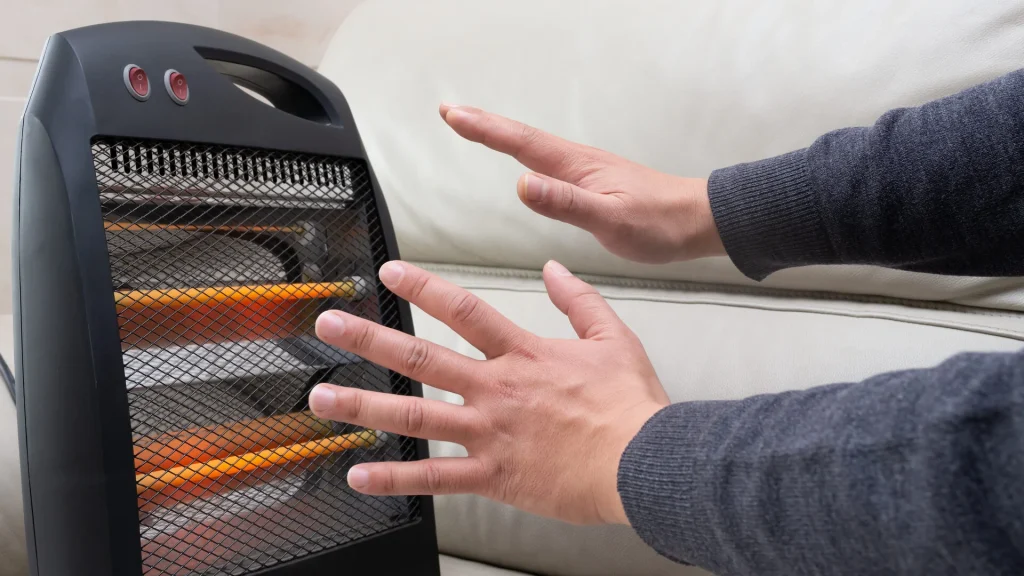 Every heater has a maintenance schedule and you will want to stay on that schedule as much as possible. Have a professional run a tune-up on your heater every year so everything gets checked over. At that time, the professional can replace anything small that is worn in order to prevent bigger problems later. Here are just a few reasons for scheduling a tune-up with us today.
ENSURE PROPER AIR FLOW
During your heating check up, the professionals will check to make sure your heating system is receiving the proper airflow. Restricted airflow leads to a shorter unit lifespan and the increased need for repairs.
OVERALL HEATING SAFETY
Furnaces can be dangerous items when they are not properly maintained. Small problems can lead to dangerous leaks into your home. You never want to take a chance on safety so annual check ups are the right thing to do.
REDUCE HEATER REPAIRS
No one likes having a heater repairs and when you get regular maintenance on the unit, repairs occur much less frequently. Professionals will spot small issues that can easily be rectified before they turn into larger problems.
TIME SAVINGS
Getting a check up will actually save you time in the long run. You are much less likely to need repairs that will take much longer later.
HEATING UNIT ENERGY EFFICIENCY
A tune up will include inspection and cleaning and all of these items will lead to a unit that is more energy efficient. This will save you money on your heating bill all winter long.
WARRANTIES
Manufacturers offer warranties on certain parts, but only if the heating unit is maintained in the proper manner. The tune-ups can ensure proper maintenance so if anything goes wrong, you won't have to pay for the replacement parts. We can't wait to hear from you!
The last thing anyone wants is a broken heater during winter. One of the best ways to prevent that is by having regular Heater Maintenance in Murrieta, CA. As a homeowner, there are several ways you can take care of your unit, but it's crucial to seek the services of a professional heater maintenance contractor. Having a fully functional and efficient heater all year round starts with understanding the benefits of maintenance.
LONGER USEFUL LIFE
Heater Maintenance in Murrieta, CA has a huge role to play in extending your heater's useful life. A well-maintained and regularly serviced heater can last up to about 20 years. Investing in heating maintenance enables you to not only obtain maximum utility from your unit but also save on the cost of having to replace your system prematurely.
INCREASED SAFETY
Maintenance checks allow a professional to inspect all components and clean your system, including diagnosing and fixing any problems, or replacing worn out parts. With over 50 years of service in the HVAC industry, we at Veteran's Choice Heating and Air take pride in providing nothing short of superior service. Our team of competent professionals will diagnose your unit and suggest repairs to help you prevent safety issues and more damages down the road.
LOW ENERGY COST
An inspection from our professional service technicians ensures your heating system is working at optimum efficiency. If not well maintained, your heater could be losing up to 40 percent efficiency. Call our customer service team to schedule a maintenance check to keep your energy costs down.
REDUCED RISK OF BREAKING DOWN
he frequency of heater usage mostly depends on weather patterns. However, many furnaces aren't used for about five to six months in a year. This allows dust and dirt to accumulate thus preventing the unit from working at peak performance. Feel free to contact us for a maintenance check to ensure your system doesn't get bogged down.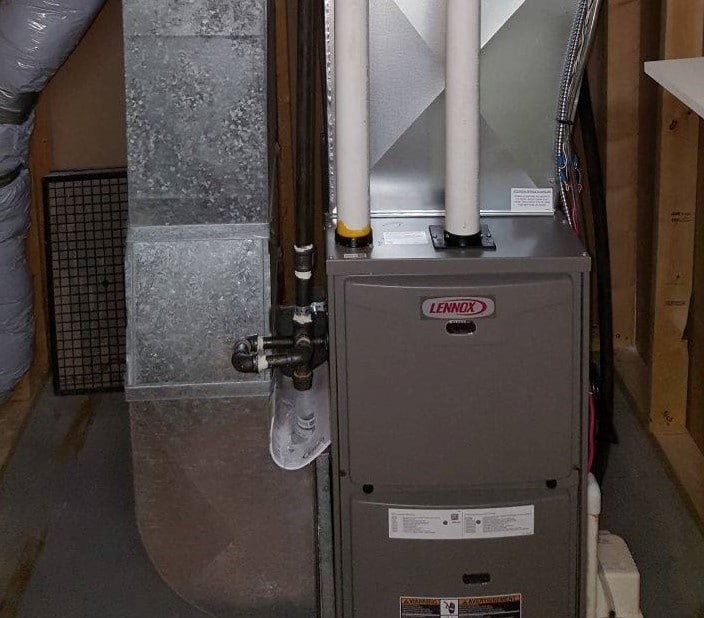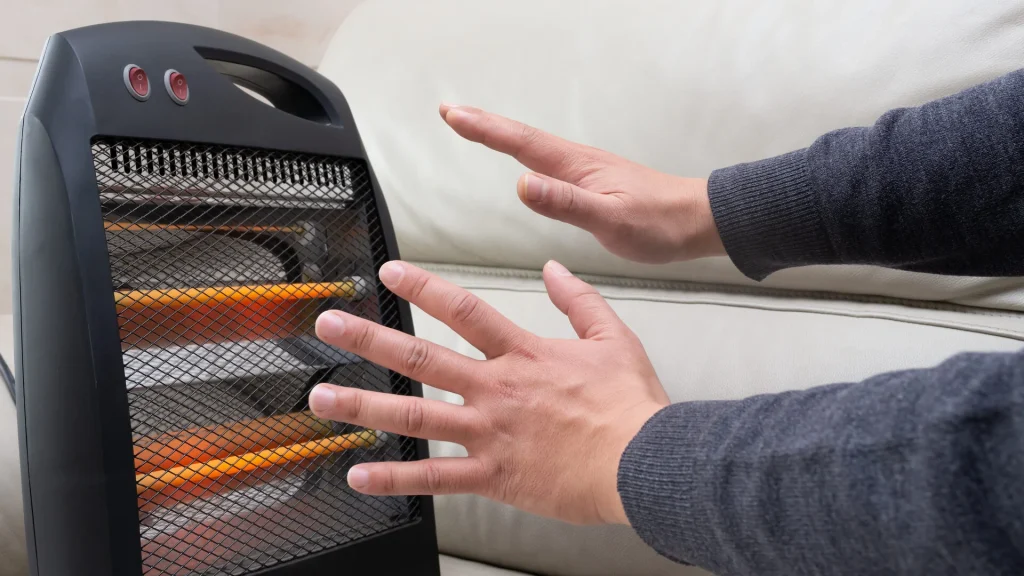 Professional guidance is essential when considering a Heater Replacement in Murrieta, CA because the process not just entails selecting the correct heater type but also the proper heater size. Even if you're not a novice, you'll have difficulties learning the size considerations and making the right purchase.
HEATING UNIT SIZE MATTERS
Why is size such a major consideration? Shouldn't the biggest heater models do the job for all spaces of varying physical dimensions? This argument could sound sensible if you aren't accustomed to home cooling and heating's technical aspects. Using a heater that's excessively large for a space is akin to using a unit that's too modest for a room.
A SMALL HEATER
You probably know a small heater won't do the job. To offer desired results, the heater would have to toil hard and work constantly, which would drain energy and also shorten system life. And despite running throughout the day, the heater won't be able to heat all parts of the house and some spaces would stay chilly no matter what.
A LARGE HEATER
The issue with an excessively big heater is that it would increase its temperature rapidly and hit its target a bit too fast and close down before being done with its heating cycle. So what does this mean? The internal temperature would fall again, with the heater coming to life momentarily before shutting off again. This process would continue for a time period without you being aware, resulting in the heater breaking down much earlier than expected. Not to mention, since the constant switching on requires good amount of power, the over-sized heater would also leave its stamp on the heating bill as well.
GET PROFESSIONALS ON BOARD
Since heating systems, especially the modern units, are complex equipment with multiple technical specifications, you should get a professional HVAC service provider such as  Veteran's Choice Heating & Air to pick the right heater size. Get in touch with us so that we can take care of the difficult aspects of your Heater Replacement in Murrieta, CA.
When your heating setup dies after years of usage, you'd certainly like to have the replacement Heater Installation in Murrieta, CA done fairly quickly, especially if the breakdown or death happens during summer. However, we believe you should not hurry up with the process and look into the positives of picking up a high-efficiency, much capable heater, instead of buying an inexpensive option. A high-efficiency heat pump, furnace, or hydronic setup could last longer, eat up little energy, and translate into increased savings over a time period.
SAVE MONEY WITH A NEW HEATER
If your high-efficiency heater stays in good working condition throughout its lifetime, you'd end up saving quite a lot and also recover the premium amount you paid when buying the system. Modern efficient heaters could help the homeowner potentially save hundreds of dollars every year, especially if you're replacing a decades-old system.
CHOOSING A HEATER UNIT
The heater you pick mustn't be too small or large for your area, as under- or over-usage can hamper the equipment's life and performance. If you're not sure about the perfect size, get a contractor on-board to help make the choice.
EARLY REPLACEMENT AS POSSIBLE
We recommend you don't wait for the old heating system to get a replacement heater set up. If you've used the machine for a good amount of time, and you can foresee the system dying on you, get the replacement done immediately. Consequentially, you'll not be pushing the old system to its brink or putting excessive load on it, which could inflate your energy bills. Moreover, when you decide the replacement much early, you've got sufficient time to decide on your new system purchase.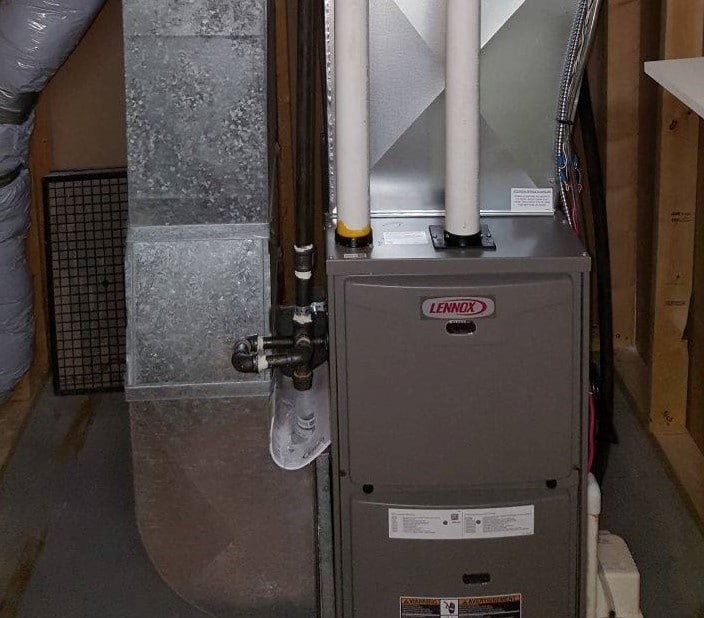 INCLUDED IN YOUR MEMBERSHIP
FRONT OF THE LINE SERVICE • NO DIAGNOSTIC FEE • BIANNUAL HVAC TUNE UPS
WHAT'S INCLUDED IN YOUR MEMBERSHIP
Front of the line V.I.P. service.
$0 diagnostic charge for all service calls during office hours.
Biannual HVAC tune ups (Spring & Fall).
Never an overtime charge for emergency service calls, weekends and holidays included.*
Lifetime thermostat replacement, of equal or lesser value.
Electrical Maintenance once a year.
Plumbing Maintenance once a year (Includes sewer line video inspection, and standard water tank flush**).
*non-emergency service call outs will result in an after hours fee. Emergencies include: Active flooding, Sewer back up, AC/Heat not working thermostat inside home reads above 78 degrees or below 65 degrees, No power due to an electrical issue. **Video inspection for tankless water heaters will vary, and includes additional costs.